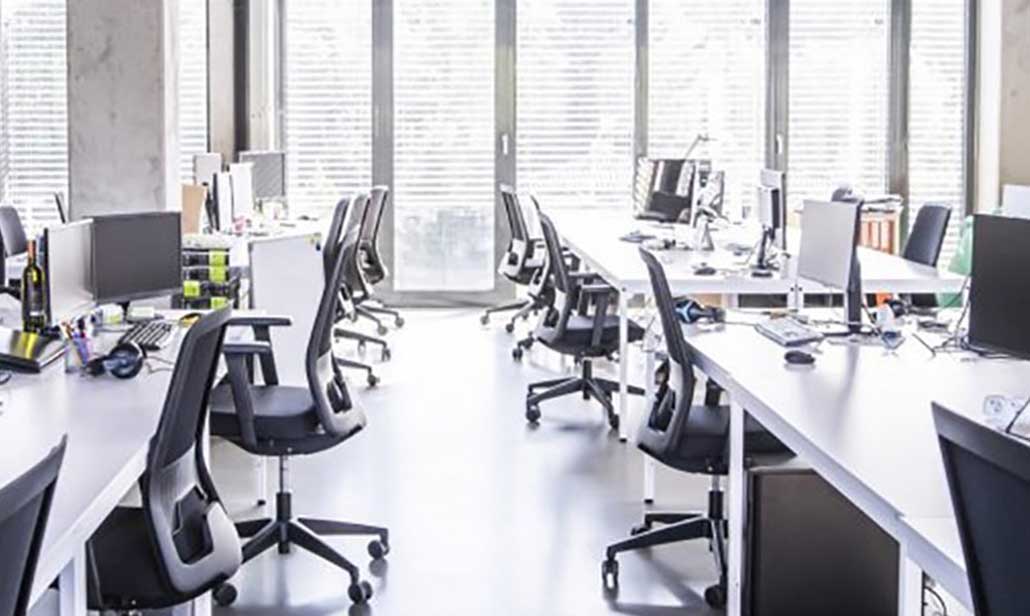 Responding to the current crisis with a decentralised customer service solution
The unprecedented consequences of the COVID-19 pandemic may have your company rethinking working paradigms in search of solutions. The current crisis is accelerating trends like digitisation and decentralised work, especially in customer service.
Companies are turning to new alternatives, or breathing new life into underutilised ideas. Leading the list is home working.
While it is not a new concept by any means, technological advances have made working from home extremely flexible and effective. In the past, home working was largely limited to marketing or sales. New developments now make it suitable for other areas as well, particularly for customer service.
Your company may be struggling to keep traditional service infrastructures running while your staff has to work from home. Not everyone has the necessary infrastructure and high-speed connection.
Investing in home working as a future-orientated infrastructure
The current world health situation is accelerating the trend towards home working. Home working offers a decentralised, reliable and cost-efficient solution to keep your customer service department operational and accessible. This is particularly useful in times when your staff is being advised or required to work from home.
The combination of AI and the experience of existing product users can offer your customer service agents the support they need to handle peak periods. This approach can improve your company's customer experience and the continuity of service. 

Mobility takes home working to a whole new level. The pandemic highlights the risks to a centralised, fixed customer service infrastructures with traditional call centers.
This means that companies, especially those with multisite call centers, may now want to explore ways to shift some operations into the cloud to avoid operational overloads and breakdowns. The solution is not necessarily to replace your in-house call center with gig workers, but rather to tap into the emerging online gig economy.
This allows your company to move into a new age of tandem cooperation between the old paradigm and the new.
Setting up the GUURU solution for your company is a straightforward procedure that can be completed for a network of service agents in around two days, and for Guurus – proud users ready to provide support – in approximately two weeks.
This adds a new level of support that takes the availability and efficiency of customer service into new dimensions that the current pandemic is forcing you to take.
A decentralised customer service solution
Think of an end-to-end, decentralized customer service solution which engages your most dedicated product users. These users are not only willing to share their experience and know-how, but they are proud to share it. Before supporting others, these users are tested for their expertise and certified.
Surpassing the limitations of existing customer service platforms
AI-based chatbots have been around a while. They can handle common enquiries that do not require human inaction, while your service reps stand ready to handle more complex cases.
However, in periods of peak demand or unusual circumstances, such as the pandemic, this approach can be limited. It can lead to poor response times and dissatisfied customers. However, when you enable your remote agents to work from anywhere, you can work toward a more resilient solution.
The combination and integration of service reps, chatbots and remote certified product users can provide you with extremely effective tools. These tools help you ensure business continuity on a cloud-based system. In turn, this leads to impressive gains in customer satisfaction and customer retention.
Making your customer service department more resilient

New mothers, students, freelancers, enthusiasts and even employees moonlighting after work can offer their expertise in the service of peer product users. In turn, these users appreciate and value the experience these gig workers have to offer. As a result gig workers are not only rewarded financially for the services they provide, but also with the recognition and gratitude of those they assist.
This pandemic crisis is pushing us to rethink our personal and work lives, our values and our priorities. The consequences of which will live on long after the pandemic ends.
Businesses can step up to the challenge by integrating home working and online gig workers into their existing systems.
These forward-thinking solutions can help your business ensure operational continuity. It can also help you offer customer experiences that build brand loyalty, while also establishing a new working paradigm. A new paradigm that can meet the needs of modern workers and today's business climate alike.