Keep your marketplace a happy place, cost-effectively

A growing community needs growing support
Increasing your community of buyers and vendors means you need to scale up your support to keep them happy. Support team expansion is cost-intensive, so how do you sustainably support a growing community?
You use your community. The CX Platform enables existing, knowledgeable members of your brand community to offer real-time advice to vendors and buyers.
Cost-effectively scale automated 24/7 support with fallback to your brand advocates.
Make every activity effortless
Judith is spending her Friday night trying to withdraw an offer. Don't let her get to the verge of pure frustration.
With Guuru's CX platform you can intelligently and instantly connect Judith directly to an AI SmartBot for simple answers and your brand community for personalised answers.
Your community of brand advocates know your platform inside-out and are happy to help. Once qualified, they can offer both vendors and buyers scalable, authentic support instantly.
How Guurus can help
When certified, your online community of brand advocates are called Guurus.
While you focus on increasing your platform's traffic, Guurus offers vendors / buyers insightful support, securing smooth, effortless daily interactions every day.
Guurus can offer advice to vendors on:
How to get started on your platform
Setting up products on your platform
How to attract sales
Any subject important to vendor activity…
Guurus can offer advice to buyers on:
How to make an offer
Steps needed to finalise a purchase
Cancelling offers or payments
Any subject important to buyer activity…
Using AI, we ensure real-time and cost-effective resolutions
With SmartRouting, GUURU's CX Platform can identify inquiry types and match them
to the cost-effective source of support proven to delight to your customers. Here are 3 common
inquiries cost-effectively resolved per support type for our Marketplace customers.
Top 3 inquiries for the brand community
Advice with phone nr. verification
Advice with placing an ad
Advice with fraud prevention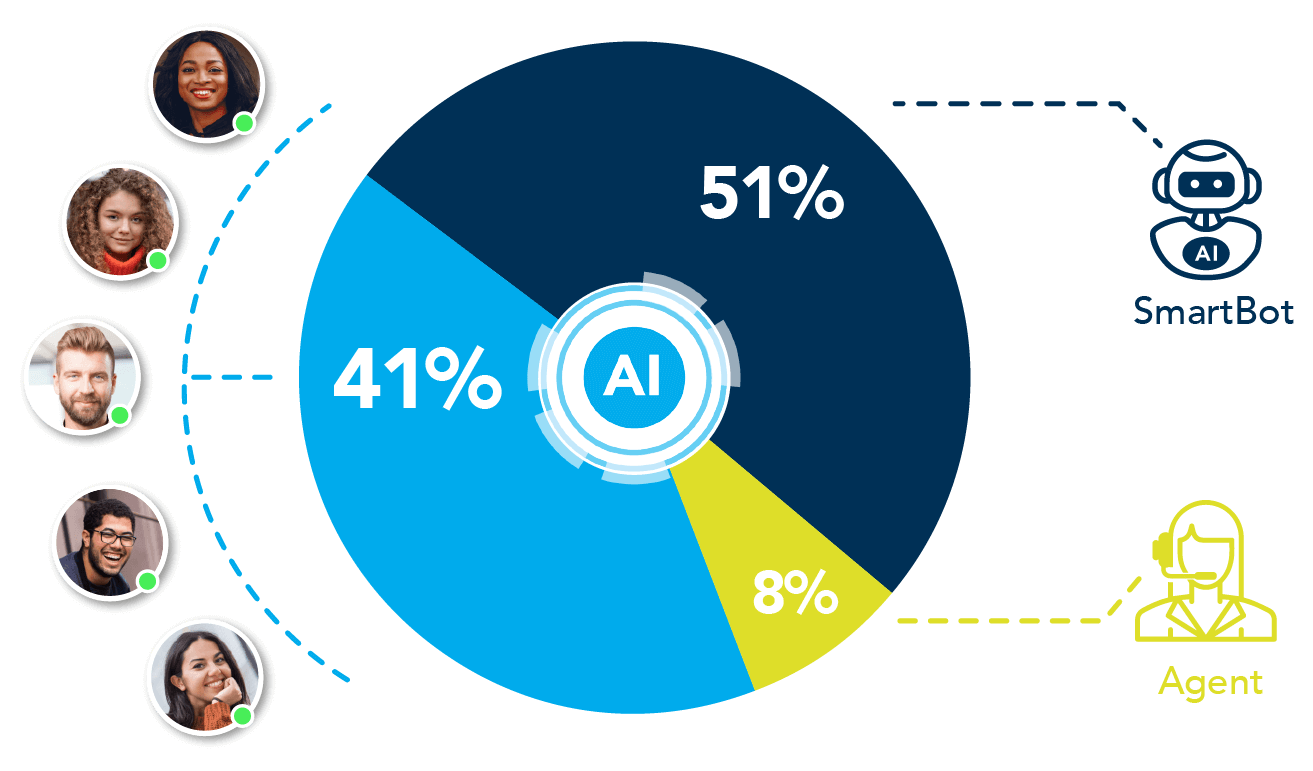 Top 3 inquiries for the SmartBot
Info on account cancellation
Info on changing banking details
Info on deleting specific retaings
Top 5 inquiries for agents
Account activation support
Support with blocked accounts
Support with signing in
How Ricardo cost-effectively expanded its support service

The leading Swiss marketplace, Ricardo, used GUURUs CX platform to:
Offer live support in four languages, 24/7
Reach an average response time of under 60seconds
Automate 64% of all inquiries within only 3 months
Deflect more than 60% of inquiries
Increase the quality of service
KPIs our clients reach using GUURU
Half of all inquiries now go through the GUURU platform, of which more than 60% are already answered with automation. This allows our agents to focus on second-level support requests."

Larissa HegglinHead of Customer Service
With GUURU's community solution we could significantly reduce our huge volume of support tickets. The instant service through the brand advocates, combined with automated answers when possible, had a strong positive impact on customer satisfaction."

António LouroManager of Customer Experience PT
Learn how your community can benefit your Marketplace service