Extensive CX that ensures year-after-year renewals

Instant expert support in every step of your user's journey
A 5% retention increase can increase profits by up to 95%. *
Users stay loyal when they consistently get effortless, personalised software support when they need it. While your customer support agent's aren't experts in everyday software-use, many of your loyal users are.
GUURU's CX Platform allows you to intelligently and automatically connect new users, in real-time, to the experts of your software, your brand advocates.
Source: Forbes
The support power of your expert users
Martin must send out his monthly orders today, but he's been struggling to set up his standing orders for over an hour.
Your support team isn't online anymore, but Martin can get support from Ben via Live Chat in less than 60 seconds. Ben is an expert software user and brand advocate who's been using your software for years. 
While Martin gets instant help within his deadline, you get a customer for life. An instant resolution, when your customer needs it, secures customer retention.

The Live Chat – a user's thoughts
"My experience with Bexio's community Live Chat is simply great. I've only been using Bexio accounting software for a few month, but being able to ask other users questions when I'm stuck, and then getting instant help is just priceless. I don't lose any time while I'm working. Well done to Bexio! I wish other providers would offer this kind of service, too."
Annette H.
Bexio user since 2022
Bexio is a leading Swiss company offering business software
Automatically match inquiry types to the best source of support
Every pillar of your support team is useful in resolving particular types of inquiries. GUURU's CX Platform, uses deep-learning AI technology, called SmartRouting, to identify inquiry intents to match them to the best source of support.
Here are 3 of the most common inquiries we see effectively resolved by different types of support.
Top 3 inquiries for the brand community
Advice with onboarding steps
Advice with subscription options
Advice with software features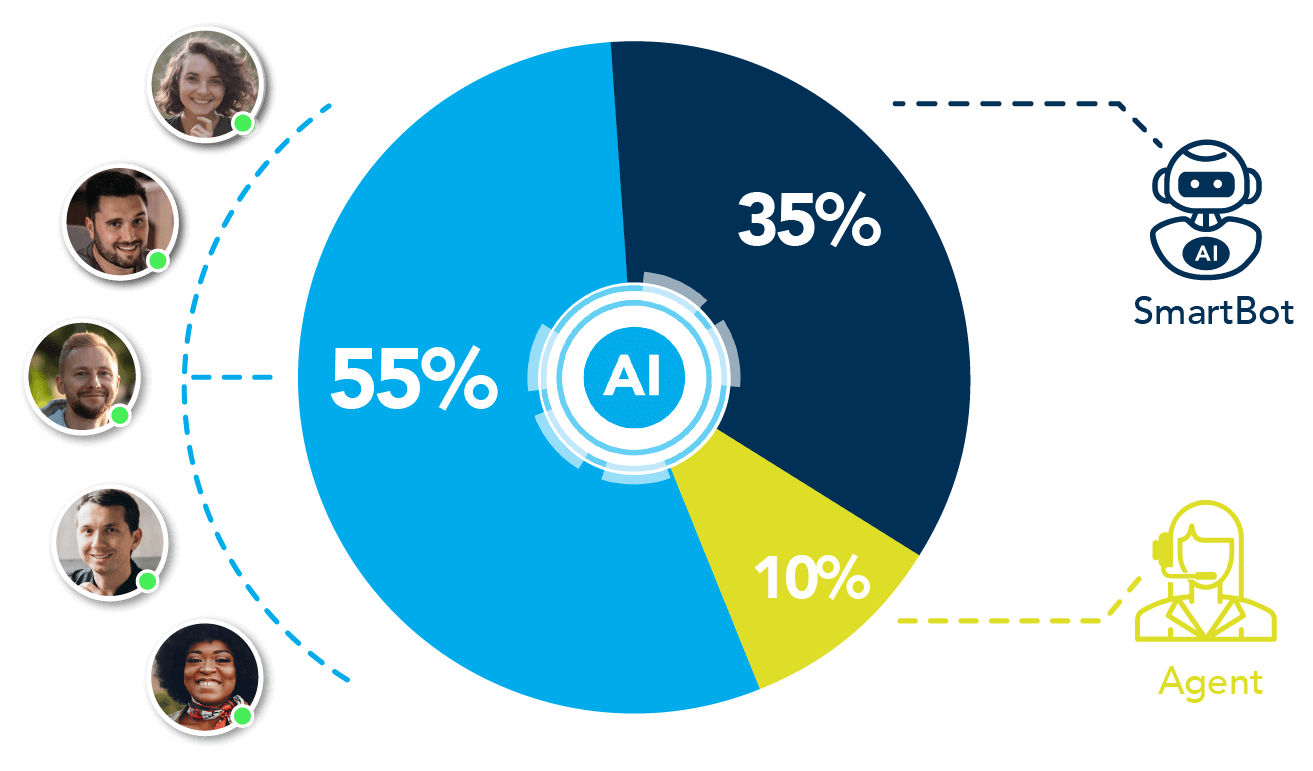 Top 3 inquiries for the SmartBot
Info about upgrade or downgrade
Info with password recovery
Info on renewals
Top 3 inquiries for agents
Support with account validation
Support with locked accounts
Support with ownership transfers
How Bexio uses their community to delight users
Bexio is a leading Swiss company offering business software for small enterprises. They connect inquiring customers with their expert community of brand advocates to:
offer 24/7 support without employing any additional internal staff;
resolve first-level inquiries after hours, reducing their agents' backlog and;
increase their customer satisfaction index to 4.7 out of 5.
KPIs our clients reach using GUURU
The GUURU solution has allowed us to increase our support volume significantly. We can support customers much faster, and Guurus score as high as our agents do regarding quality."

Tanja BichlerHead of Customer Success
With GUURU, our power users now can share their expertise with others 24/7 and in real-time!
This service has increased the customer satisfaction since users get immediate help when they need it and are no longer 100% dependent on our support hours."

Daniel BerndtHead of Support
Learn how your community can benefit your SaaS business