Whitepaper
Purchasing assistance in eStores
How to convert more online visitors into confident online shoppers:
measures, findings and new approaches.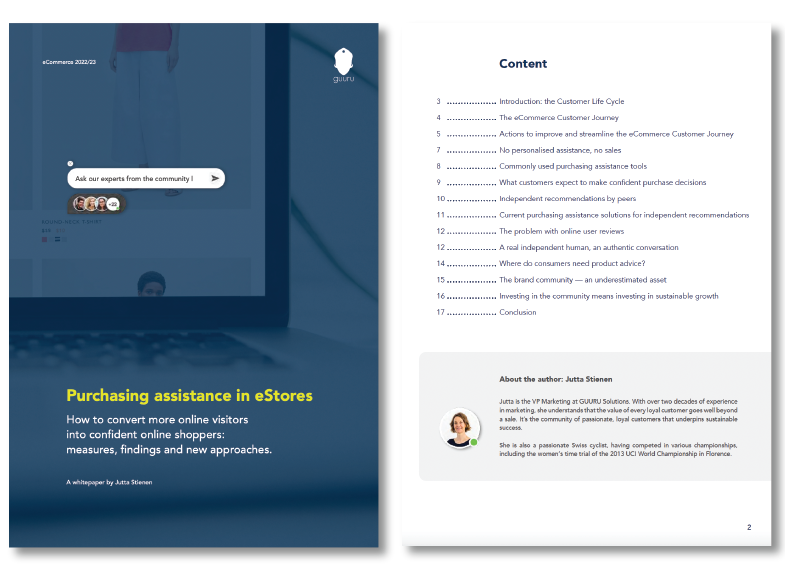 Among many other things, this Whitepaper discusses:
What is purchasing support and why is it imperative to your eStore's success?
What kind of purchasing support do shoppers want?
What purchasing support solutions exists and what their advantages and disadvantages
On which eStore pages do customers need purchasing support and what kind of support do they need?

About the author
Jutta Stienen
Jutta is the VP Marketing at GUURU Solutions. With over two decades of experience in marketing, she understands that the value of every loyal customer goes well beyond a sale. It's the community of passionate, loyal customers that underpins sustainable success.
She is also a passionate Swiss cyclist, having competed in various championships, including the women's time trial of the 2013 UCI World Championship in Florence.