Who are the experts in your community?

Brand advocates, product users & fans with real expert knowledge
It's the community of consumers who are long-time product users and, therefore, real experts in the domain. They already share their passion and first-hand experience with other consumers online. Now you can let them do so directly on your eStore, in real-time.
Engage the experts in your community
Your customers and fans are already talking about you. Leverage these experts, as 83% of consumers trust peer recommendations more than any form of advertisement.


Expert advice
Anyone can describe a product. A Guuru can explain how using a product feels through first-hand experience.


Passionate advice
Guuru experts are not sales assistants; they're consumers who love sharing insight about products they use.


Real advice
No cheesy sales or upselling tactics. Just personal, unbiased advice by real, enthusiastic product users.
What online shoppers say about Guurus' advice
"Golden badge of honour to the ski consultant - uncomplicated and relaxed. Thank you!"
"I was pleasantly surprised by this customer service offered by Salewa. It allows a young person, who's approaching the outdoor world more seriously for the first time, to connect with an expert, being able to ask all the necessary questions."
"Super! You immediately notice that there's no robot behind it - which I appreciate very much. Thanks for the service!"
"Lukas made extra effort during our chat and it's probably the best customer advice I've experienced!"
"Top advice that only confirmed what I thought. Super brand - look and technology-wise."
"Raphael has been very helpful. He even took pictures of a Skipper backpack and a Carter backpack with a tennis racket in it. Many thanks!"
"Really understood the product and usage for kids, so it was really helpful!"
"It's one of the best client services I've ever experienced!"
"It's been a pleasure how he helped and advised me to choose my shoes. Delighted!"
NathanMySwitzerland Customer
"Natalia's replies were fast and informative!! 10/10"
"Very nice guy - fast and knows what he's talking about! :)"

Full of passion. And keen to share it.
Guurus are more than ordinary consumers. They've been your loyal supporters for years.
They're highly knowledgable, because they have first-hand experience after years of product use.
They're also more than advice-givers; they're sharing their love for a brand that connects them to a community who have similar needs and concerns.
Fast, effortless onboarding


Invite
Add the GUURU script to the account areas within your eStore and promote the expert advice program to your loyal customers.


Test
Let users submit your customised expert advice test. The platform analyses the results and unlocks those who pass as a Guuru.


Trust
The platform automatically manages quality and provides actionable insights from every community member's conversation.
What's the effort and how long does it take to go live?
It typically takes 3 weeks in total from engaging your brand community to let them share product advice with consumers.
Implementing the community loader into your eStore only requires a few minutes and no additional maintenance.
Depending if you already have a community relation or not, building a pool of experts may take up to 2 weeks.
Book a consultation call to get a tailored estimate on your timeline.
How to make sure all Guurus are knowledgable?
While you define what level of expertise the Guurus of your community should bring along, you don't need to worry about the answer quality.
Our AI-based algorithm evaluates each conversation and favours Guurus who have high scoring results in answer quality, topic knowledge, friendliness tone of voice, speed of answer and how helpful their advice was perceived.
You can get real-time insights through the dashboard at any time.
How do we ensure high-quality answers?
The SmartRouting engine recognises all incoming inquiries and routes them to the best-suited expert of the community.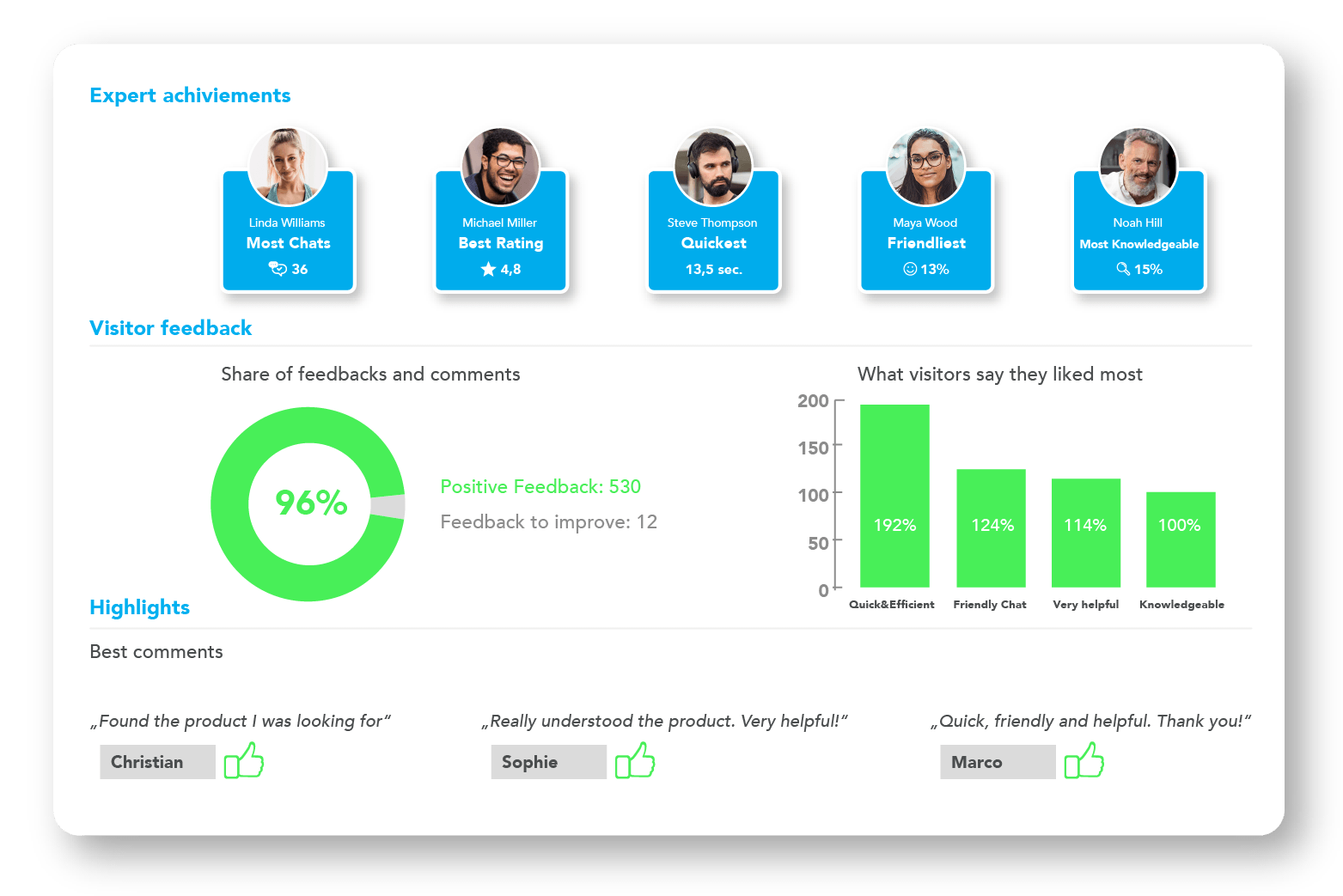 How are experts of the community incentivised?
Guurus enjoy sharing their passion for the products, services or brands they're passionate about. Guurus can also choose when they want to accept incoming requests via the GUURU app.
They get incentivised for the time they take to offer support-seeking consumers helpful advice in a fast, authentic way.
Our customers incentivise their Guurus for every high-quality chat using reward programs or monetary compensation.
By using the experts of your community you can build fully scalable product advice that is authentic, passionate, available 24/7 and instantly accessible.
Why are Guuru response times so fast?
The average response time for a Guuru is under 60 seconds. Why? Our algorithm automatically routes incoming inquiries to Guurus who are online and who consistently offer fast responses.
The algorithm also downgrades Guurus with slow response times, ensuring fast Guurus, with helpful answers and good chat ratings, get the majority of incoming requests.
What are the legalities of using Guurus?
Once qualified as a Guuru, he or she agrees to the terms and conditions of offering customer advice, your company is not legally responsible for the advice the Guuru offers your customer.
You can, however, view and manage all chats from your Partner portal.
Why brand community members become Guurus